About The Crenshaw Academy
Mission
We believe a strong foundation in academics and a well-rounded student are essential to the development in forming creative, thinking individuals.

Challenging academics walking hand-in-hand with the community helps to create an outstanding citizen.
Philosophy
The Crenshaw philosophy engenders respectful and collaborative relationships throughout the community, at home, and at school. From a young age, we focus on nurturing the child's capacity for intellectual inquiry, analysis, problem-solving, and independence of thought, as well as mastery of basic skills. Debate and discussion, substantial writing and reading, questioning, and experimenting are basic modes of learning.
For younger students, the program emphasizes experiential learning and significant individualization of instruction within an integrated curriculum.
At upper-grade levels, the program includes both required courses and electives, with honors courses in all disciplines and independent study options. An incredibly innovative curriculum, this program educates rising students in international business and business management and analysis -- setting powerful groundwork for future success in the working world.
We believe a strong foundation in academics and a well-rounded student are essential to the development in forming creative, thinking individuals.
School Program
Small class sizes and close faculty-student-parent relationships are integral to the Crenshaw education. Because of this, our teaching staff is in a unique position to reach students with various learning styles.
In this environment, we foster our student's natural capacity for intellectual analysis, problem-solving, independence of thought, and mastery of life-long skills. This includes:
Debate
Discussion
Writing
Reading
Questioning
Experimenting
Students learn the importance of self-discovery and education in a collegial environment, emphasizing academics, the arts, athletics, and community service.
Teaching begins with the ability to make learning the antithesis of a chore. At Crenshaw, our students learn and, more importantly, learn to love learning.
Description of Academy Population
The Crenshaw Academy is a private college preparatory school with a well-earned reputation for educational excellence. We welcome students from Kindergarten through 12th grade.
We also have incredible programs in development for international students, and are excited to reveal those in the upcoming months.
Who Is Brenda Crenshaw?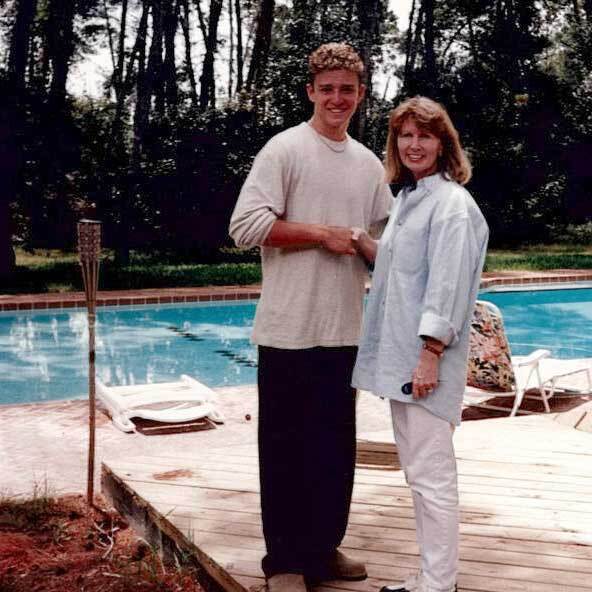 Brenda Crenshaw is the founder of The Crenshaw Academy. She developed innovative techniques and an out-of-the-box approach to teaching while working as a private instructor to Justin Timberlake and Lance Bass. During this time, she also privately tutored students from Lake Highland, TFA, and other top private and public schools. Through these experiences, she was exposed to curriculums from all over the United States.
From this exposure and experience, she developed her own program.
The Crenshaw Academy began with five students, but was so strong that it quickly grew to 25. The Southern Association of Colleges and Schools (SACS) took note of our exceptional program and accredited us through their international division, CITA.
Our school began in two side rooms of a gym in order to work with elite gymnasts. Brenda's focus has always been on the children, and what is absolutely necessary and best for them.
The school later moved into a small church in Orlando. Within three years, The Crenshaw Academy had maxed out the building limit of 100 people. We moved onto the Windermere Community Church property, using portables. The school quickly exploded to 180 students, then 250 students and 30 staff members.
Over the years, our walls have changed and grown to accommodate our current students -- but the essence of The Crenshaw Academy remains the same: we continue to offer students a distinctive learning environment through an established program of educational innovation.
Our graduates are accepted to universities all over the world, including medical schools, and several have already received their Masters. Many of our students were able to jump-start their careers in the film and entertainment industry as professionals, as well as becoming a pro athlete due to our designer program.
We recognize that we are preparing students for the 21st century, in which the only constant is change. To that end, our academic program requires students to go beyond mastering basic traditional skills and become fully prepared for the challenges ahead.
We require students to reflect critically, develop transferable skills, and above all to think, analyze, synthesize, and evaluate. In short, our educational process prepares students to thrive in college and in life within our global community.
Brenda set in motion a school that prides itself on a cohesive sense of community, a pervasive friendliness, and a commitment to sensitivity and awareness, as well as academic excellence. Never through teaching to a test; but through connection, inspiration, awe, and interaction, inspiring our students to actively relate in the world.
Read "Average Student to CEO" by Brenda Crenshaw.
"In a classroom, no matter the make-up of students, it's a daunting task to reach all levels and learning styles. Focus on students to identify their own learning style. This knowledge will help academically, but more importantly, it becomes an asset throughout all aspects of their life and career." -Brenda Crenshaw